Musiques, Drama SU et Spoilers à la fin !


Ask Furrybelle change de domaine: furybelle.horse
Mise à jour de My Little Karaoke (Article sur Derpy Hooves News)
Japan PonyCon (promo), MLP japan style animation

Sunshine Sunshine

SFM Hype Train

FoE Babscon trailer (nouvelle animation en prem_re à la convention) :

Crowne Prince : Prince Sombra (WIP)

AlStiff (russe) - Apple Tree (minimaliste)


Mod The Binding of Isaac pour ponyfier le jeu

PonyVRVille a obtenu une mise à jour !



MOD/ADAPTATION POUR TAIKO NO TATSUJIN ! (Article EqD)


Preview de FIENDSHIP is Magic N°2 avec Tirek





The Nurse Who Loved Me [single] by M_Pallante





Derpy's Wing: 4 avril à 8 heures (Paris) sur Celestia Radio



PINKAMENA PARTY 4: NO MORALITY


YOUTUBEURS by PeKaNo


Soul Mare by Sprocket


Soulless Afternoons: Iapetus by Soulless Afternoons


ElectroFlail by SlyphStorm


---
Drama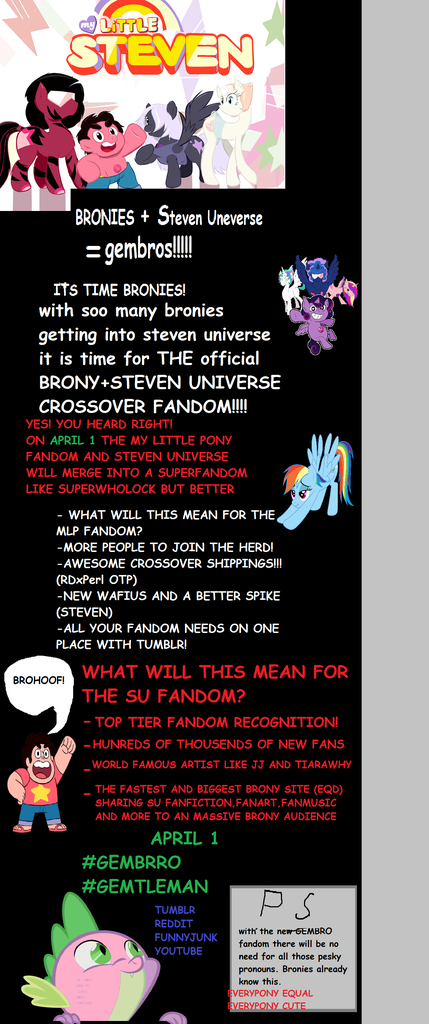 http://www.universe-news.com/
<-- Le petite site de Horse-News
---
Spoilers !
Ted Anderson and Agnes Garbowska, The Creative Team Behind FIENDship is Magic: SIRENS, Talk Ponies of the Deep
Synopsis et nom de l'épisode 6...
DRAMA FUEL
Daniel Ingram annonce des musiques pour la BABSCon !
Tweet 1
,
Tweet 2
,
Tweet 3